Directory
About HighlandVillageKids.com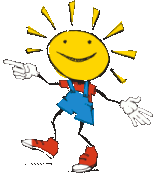 Highland Village is a small town in North Texas bordered by Lewisville Lake, the ideal place to escape to a small town feel while enjoying easy access to big city features. Fishing piers at local parks and along the lake, friendly interactions at local restaurants with patio dining, beautiful parks with playgrounds and walking trails all embrace the calm small town feel every day.
The Shops at Highland Village and similar shopping and restaurant options provide big city type access to wonderful shops, spas, and eateries along with beautiful open spaces for enjoying during a date night, a fun family dinner, or some time out and about with friends for the day.
Not to be outdone by its larger surrounding cities, Highland Village offers two festivals each year - an annual Balloon Festival with hot air balloons, car show, 5K run, and lots of food and activities; and an Art Festival featuring local gallery artists, live music, art activities for children, and more.
With many local parks, the HVABSA sports league for children, and town facilities that include a tennis center, Kid's Kastle playground, park pavilions, and picnic areas, your family is sure to find plenty of clean, family fun any time of the year. Be sure to check out their local Concerts in the Park and annual Family Campout events as well for additional entertainment.
So, spend a little time browsing the website here to find some perfect family activities for enjoying together. Whether you are looking for indoor or outdoor activities, party ideas, relaxing spa treatments, art classes, sports camps, or just simple family fun ideas, we are sure to have you covered here at HighlandVillageKids.com.
Article Written by Melanie Carr
DishDish.US/blog